The Premier Training & Certification Program For Aspiring & Existing Coaches
Do you want to build an authentic coaching business, support your personal growth, or enhance your existing profession? This comprehensive training & certification program empowers you with the exact tools, scripts, and proven processes you need to build a coaching practice that changes lives. About
Levin Life Coach Academy
Several years ago, Nancy identified a major gap in the world of life coach training and certification. Coaches approached her (after having spent thousands of dollars on life coach certifications) asking her how to build and grow a business. As an in-demand master life coach, she was running a thriving coaching business, guest speaking for organizations and events throughout the world, and writing bestselling books for several years. These coaches wanted to know Nancy's method for achieving success. This is how Nancy became a coach for coaches. After listening to experiences of acquiring costly certifications but not knowing how to get clients, or what to do once they got them, Nancy saw A LOT missing from these programs. And she realized every single existing and aspiring life coach deserves better.
Levin Life Coach Academy has trained and certified countless coaches, providing them with a well-defined path toward success.
LLCA's training and certification program is the only program that offers live, hands-on, completely virtual instruction and personalized guidance, plus the business skills you need to become a profitable coach.
LLCA is dedicated to your personal and professional transformation. I want you to feel confident, empowered and knowledgeable to build the coaching practice you've been dreaming of!
You want to make a difference in the world and you deserve a program that gives you everything you need to do so with confidence. LLCA supports your personal transformation through to launching and growing a business.
The life coach training you choose must equip you with what you need to build the business of your dreams with scripts, concrete techniques, and a proven process to support your practice and clients.
Create a Profitable Business
Be organized and ready to hit the ground running on your first day as a life coach with a fully formatted sample client contract, client intake forms, weekly client check-in sheets, discovery scripts and more!
Learn a proven model of success and receive the best instruction possible so you'll be prepared to support your clients through life's biggest changes and challenges and help them reach their dreams.
Bestselling author, master life coach, and host of Your Permission Prescription Podcast!
As the founder of Levin Life Coach Academy, I offer in-depth coaching and training programs designed to support students and clients to make themselves a priority and set boundaries that stick.
I've guided thousands of people — including corporate CEO's, stay-at-home moms, authors, artists, healers, entrepreneurs and other coaches — to uncover their truth in the most powerful ways, and I've witnessed them do some pretty amazing things.
Personally and professionally, I know what happens when you finally step up and find the courage to change and although my life today may not show it, I know how hard that first step can be to take.
I'm excited you're here — confidence and change await!
Is Levin Life Coach
Academy for me?
The demand for life coaches is growing exponentially every year. Many life coaches have to place people on a waitlist because they simply do not have the space to accommodate everyone in need. In the last five years, the search query "life coach near me" surged by 2,900% and the search query "life coach vs therapist" surged 160%. The data speaks for itself! The world needs more life coaches. Choosing the right life coach training and certification program is the foundation on which you build your success.
Do any of these sound like you?
I am a career professional
You already have a career, and suspect life coach certification will help you find deeper purpose and elevate the work you do.
Gain tools to thrive in your career and become a leader in your organization.
You are a trained and credentialed clinician, and you'd like to offer life coaching services to your clients.
LLCA is the only training you'll ever need to expand your services and offer life coaching to clients.
You're already certified as a life coach, and want additional training to achieve better results.
Certified coaches discover LLCA uplevels their business in a big way.
I am looking for a side hustle
You have a full life, and would like to explore the option of life coaching part-time.
LLCA will provide you with tools to start a business that aligns with your schedule.
I am seeking a life change
You've reached a place in your life where you know change is necessary, and becoming a life coach might be the right direction.
Even if you're not sure this is the right path, LLCA will provide you with skills that will forever serve you.
I am a coach (not certified)
You have a coaching business, and question whether you need certification to go further.
LLCA certification delivers proven coaching models and support that will expand your career.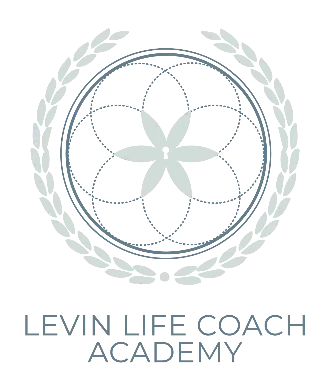 7 months of training —
a lifetime of living your purpose
Attend live 90-minute sessions every week via Zoom, led by Nancy Levin, and be expertly guided through each phase of the training alongside your peers.
Exclusive Coaching Platform
Access your personal learning portal where you'll find session replays, study guides and resources to help you on your journey.
Streamline your business with a digital toolbox complete with all the scripts, contracts, exercises and templates you need to guide your clients to success.
Match with an LLCA mentor and join small group sessions to receive ongoing support, strengthen your skills and practice coaching in a safe place.
Hone your coaching skills with an in-program practice client and out-of-program practice clients prior to certification.
Upon certification, you'll receive 8 weeks of business coaching to begin building a coaching practice or use coaching in your current career.
Join Nancy in biweekly office hours to get all your questions answered and receive laser focused guidance on your path to becoming a coach.
Receive three one-on one coaching sessions and support with your LLCA mentor.
Build Your Coaching Practice with LLCA Alumni Springboard
Your LLCA journey does not end with certification. You will receive the guidance you need to build your life coaching business with our 8-week LLCA Alumni Springboard. The 8-week LLCA Alumni Springboard is included with your tuition. You'll receive expert training on building your life-coaching business and/or additional skills you can use in your workplace.
Learn how to craft client avatars and hone in on your ideal clients. This is essential for ensuring you're serving the people you most want to work with.
Find out where your clients will come from, how to build your network, and attract clients that want to work with you.
Move past fears, doubts and limiting beliefs regarding your business. Learn to enter the life coaching space with complete confidence.
Receive guidance for starting and running a business, including legalities, proper banking, insurance and more.
Develop your core brand message. Learn how to create your own website and grow your social media presence.
Define Yourself as a Coach
Understand who you are as a coach and what your mission is. We cover values, empathy, and authority.
At the end of 8 weeks, you'll be offered an opportunity to continue on in the Alumni Advanced Training Program for an annual fee to receive certification in additional coaching models and group coaching, advanced business training and ongoing support.
Curriculum
Here's everything
you'll explore in LLCA
Founder Of Levin Life Coach Academy & Principal Trainer
Enrollment opens in September 2023!
Be the first to know about everything Levin Life Coach Academy when you join the priority list. You will also be subscribed to receive a bi-weekly newsletter, "The Practice," that discusses the business of life coaching and helping coaches and aspiring coaches elevate their life and practice.
Real results from our
certified coaches
LLCA students come from a wide range of backgrounds and professions. Many are transitioning their careers after decades working in other industries or raising children. Some have a lot of coaching experience and some have none.
What unites them is a desire to experience transformation and guide others to do the same.
I hope these video testimonials inspire you to join me inside LLCA.
Powerful questions we love to answer